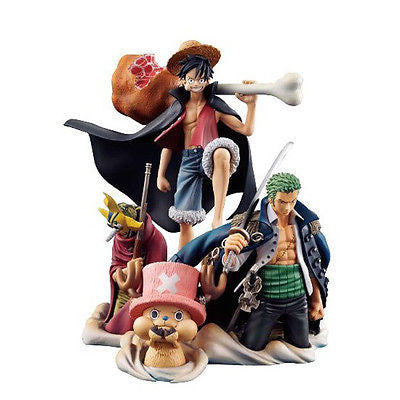 Megahouse x DESKTOP REAL McCOY : ONE PIECE Toy Figure 01 Color NEW
$ 199.95
Artist/Brand MegaHouse
Megahouse x DESKTOP REAL McCOY : ONE PIECE Toy Figure 01 Color NEW
Megahouse x DESKTOP REAL McCOY : ONE PIECE Toy Figure 01 Color NEW
We are an online store specializing in designer toys, art & accessories. Looking for more fun collectibles? Check out our other items!
AUCTION ITEM:
Megahouse x DESKTOP REAL McCOY : ONE PIECE Toy Figure 01 Color
SIZE: 15.5 x 15 x 6 inches
CONDITION:  New
SHIPPING: Flat shipping rate of $14.95 for UPS Ground with Delivery Confirmation for Continental US Orders only. 
(International - $69.95 via USPS Priority Mail International.)
PAYMENT: Paypal only.